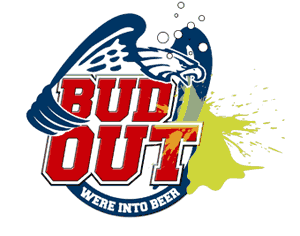 Perhaps as punishment for the blatant cultural imperialism inflicted on beer-rich Germany by the Anheuser-Busch international monolith, which paid zillions of dollars to monopolize beer sales at the World Cup, the unfortunate American football squad was dispatched into oblivion today by an enthused Ghana team -- with the help of a controversial penalty call by an official who presumably hates Budweiser as much as the Curmudgeon does.
Bad karma, A-B – bad, bad karma ... or, in other words, business as usual.
Here's a
beer blog perspective
, and more humorously,
Bud Out
:
What have we become? Self-denial for 40 million US-Dollars? What are our children supposed to think of us?